Today I hit a huge milestone on any AT thru hike: Damascus, VA. For the NOBO, it marks the acquisition of trail legs and sign that you at least have the physical ability to complete the trail. For the SOBO, it's the end of an endless trek through Virginia and the beginning of the end of our journey.
Today, it has also been shelter from even more rain! Yes, we woke up to that familiar tut tut on the roof this morning.
Besides arriving in town, nothing too interesting has happened besides town chores and feasting.
Goodnight from Woodchuck Hostel where Spork is sleeping with a kitty and I'm trying to catch up this blog.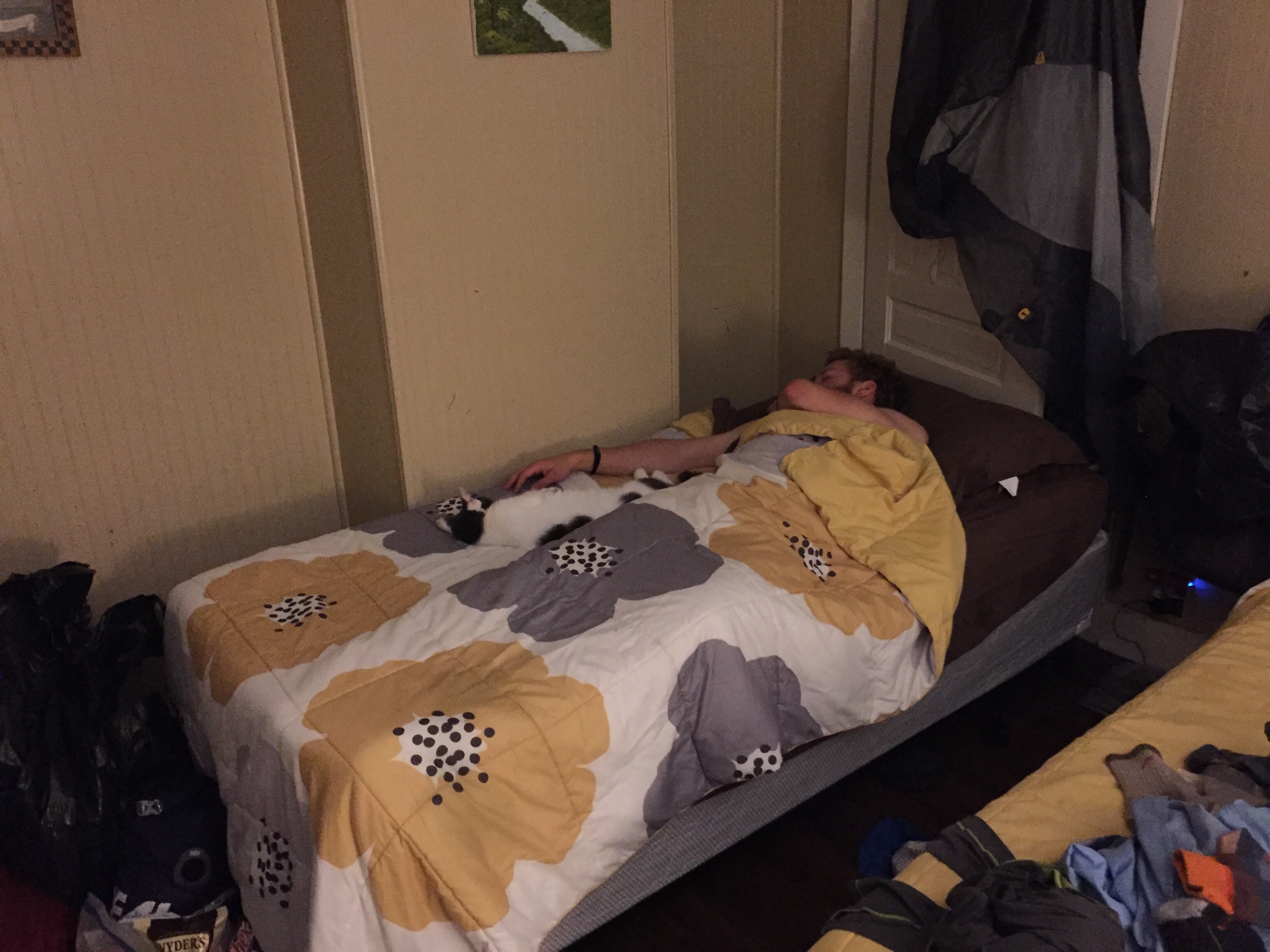 Tennessee tomorrow!