Still damp from the overnight storm excitement, I left camp in a cold rain this morning. This is how my thru hike started, how it's been more often than not in the middle, and exactly how I envisioned my last day on trail. At this point, I'm really good at hiking in the rain, so bring it on!
Knowing this was our last chance to be together like this, we hiked in a big group almost all day. The SOBO snowball has grown and it looks like more than 20 thru hikers will finish tomorrow.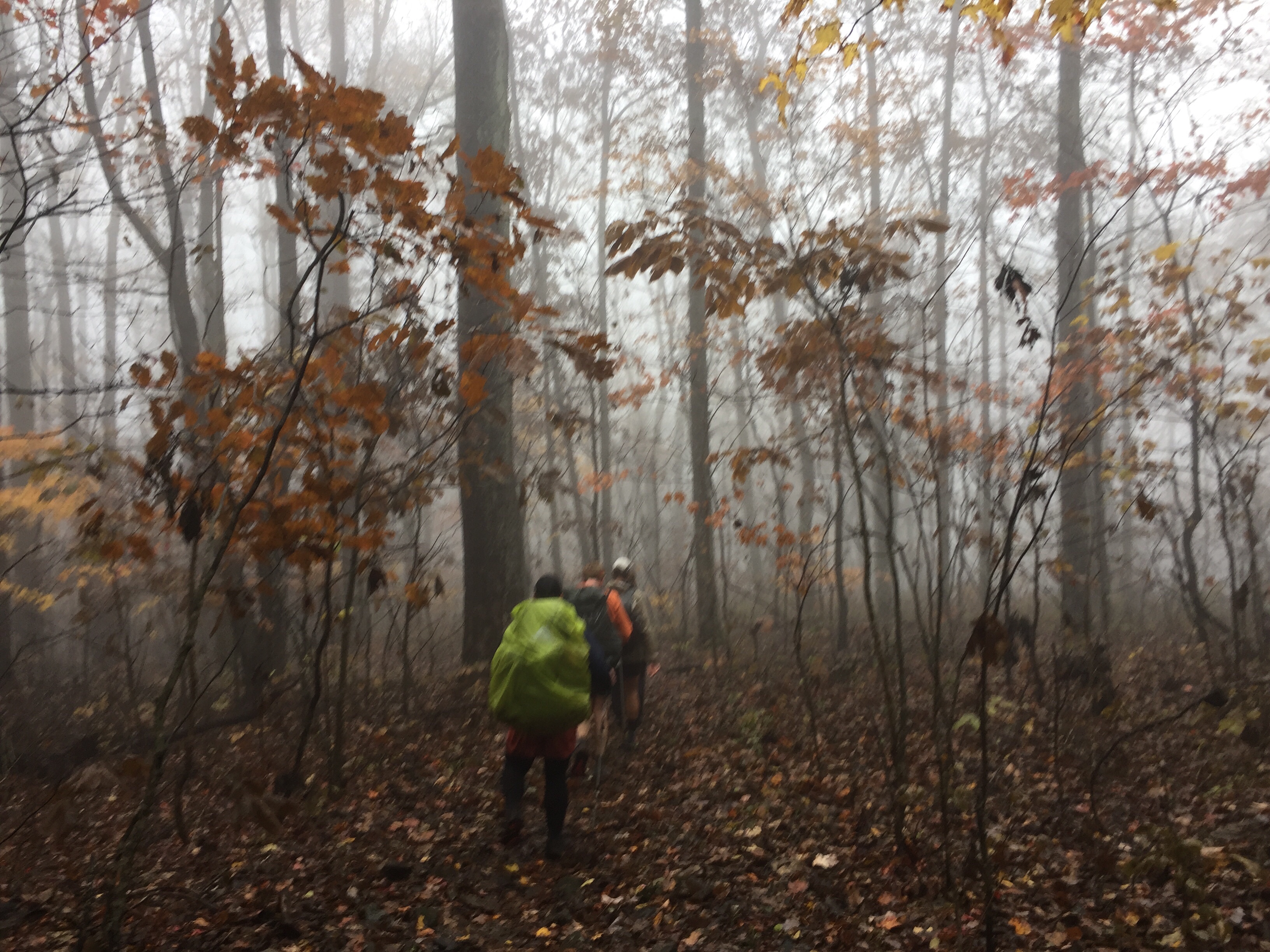 Hawk Mountain shelter this evening served as somewhat of a reunion for hikers I've been just a few miles behind for the past month. When we were all in our tents, we giggled about how it was like the night before Christmas (with excitement). I don't think anyone slept well at all…
A cold front has also started to roll in for a chilly finish tomorrow.