This morning, Hard Hat, my friend Esther (now known as Rudolf), and I set off for the next section of the Whites. But first, we paid a visit to the local Dunkin Donuts.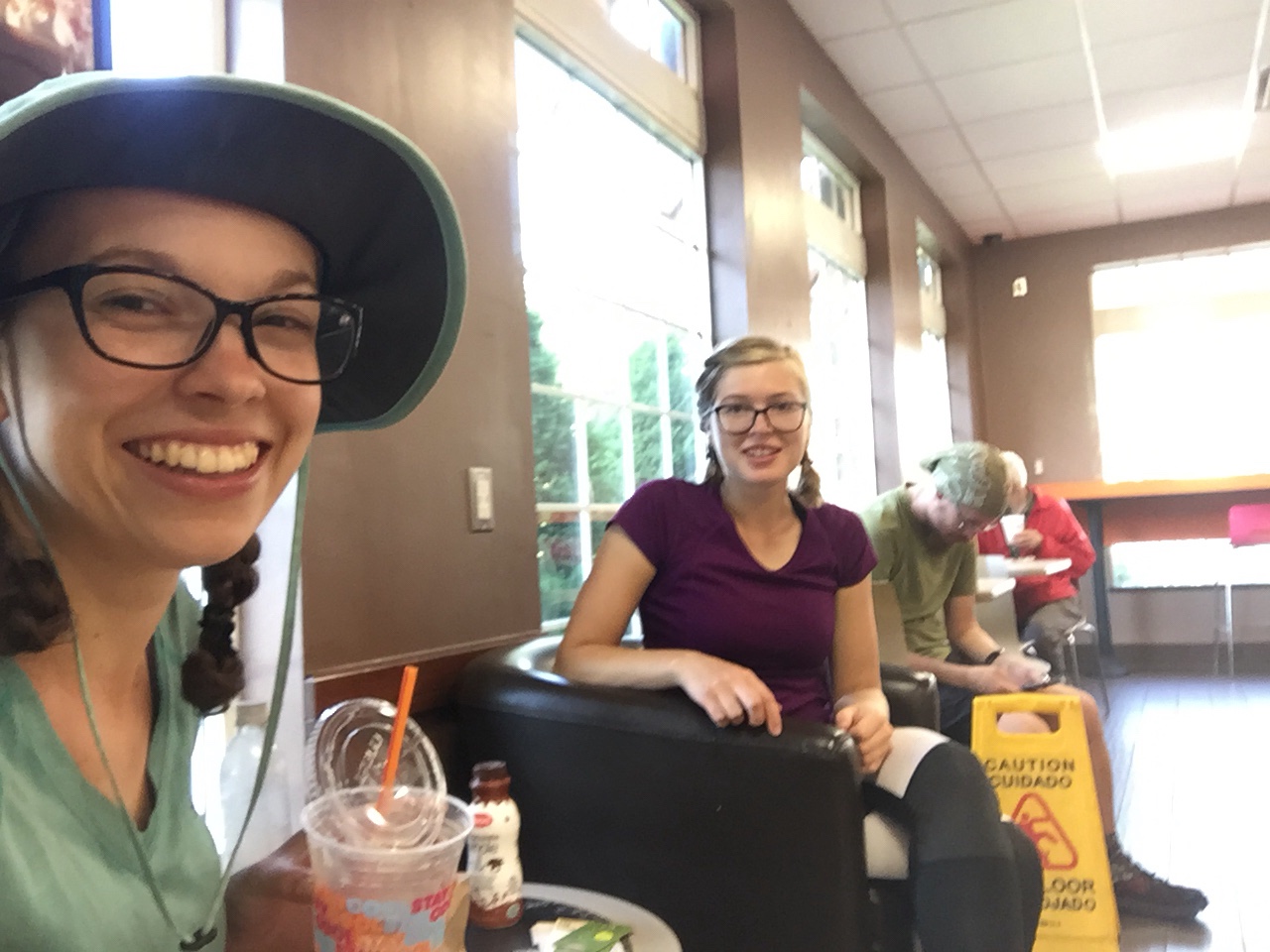 I did warn Esther when she asked to join me this week that she was embarking on arguably the hardest 50 miles of the entire AT. She was up for the challenge, and I am always glad to have some company on my hike.
The first climb of the day was a healthy 3000 ft climb up to Franconia Ridge, a beautiful ridge line all above the trees.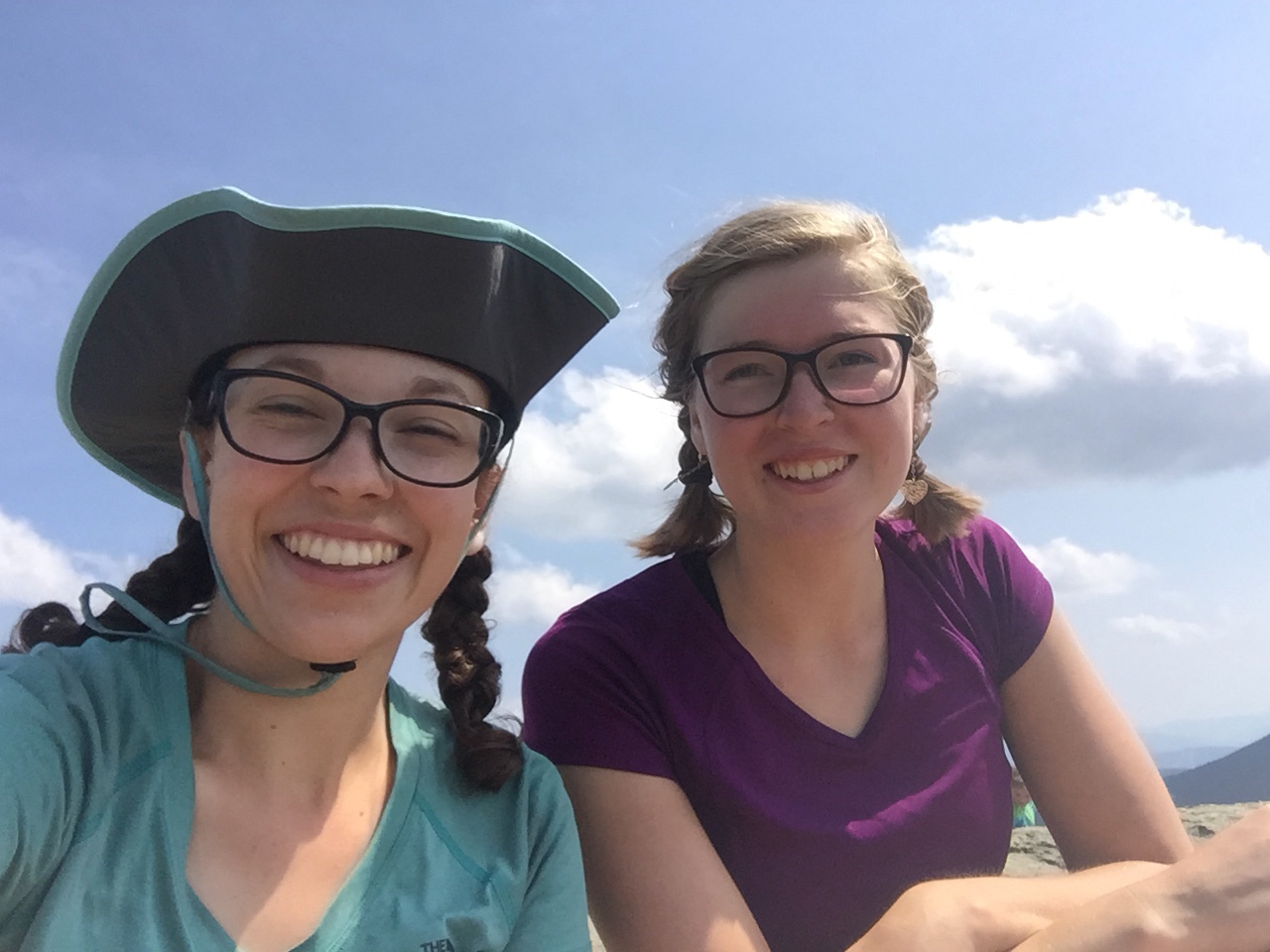 At the peak of Mt. Lafayette, the highest mountain on the ridge, I officially reached the 800 mile mark. It's crazy to think I'm getting pretty close to 1000 miles of ministry!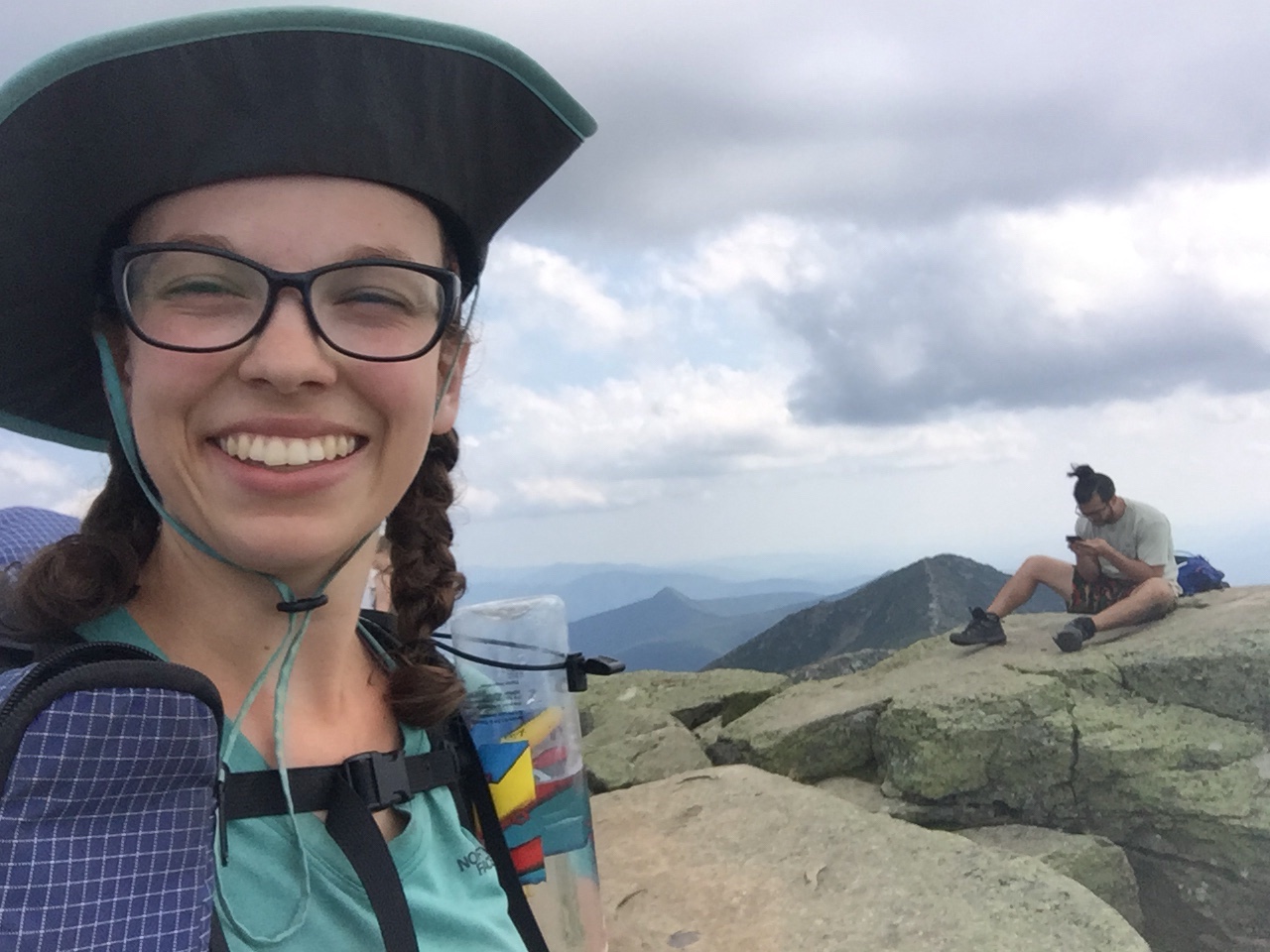 Later in the day, we came over Mt. Garfield and found a great view of Franconia that we had just walked across.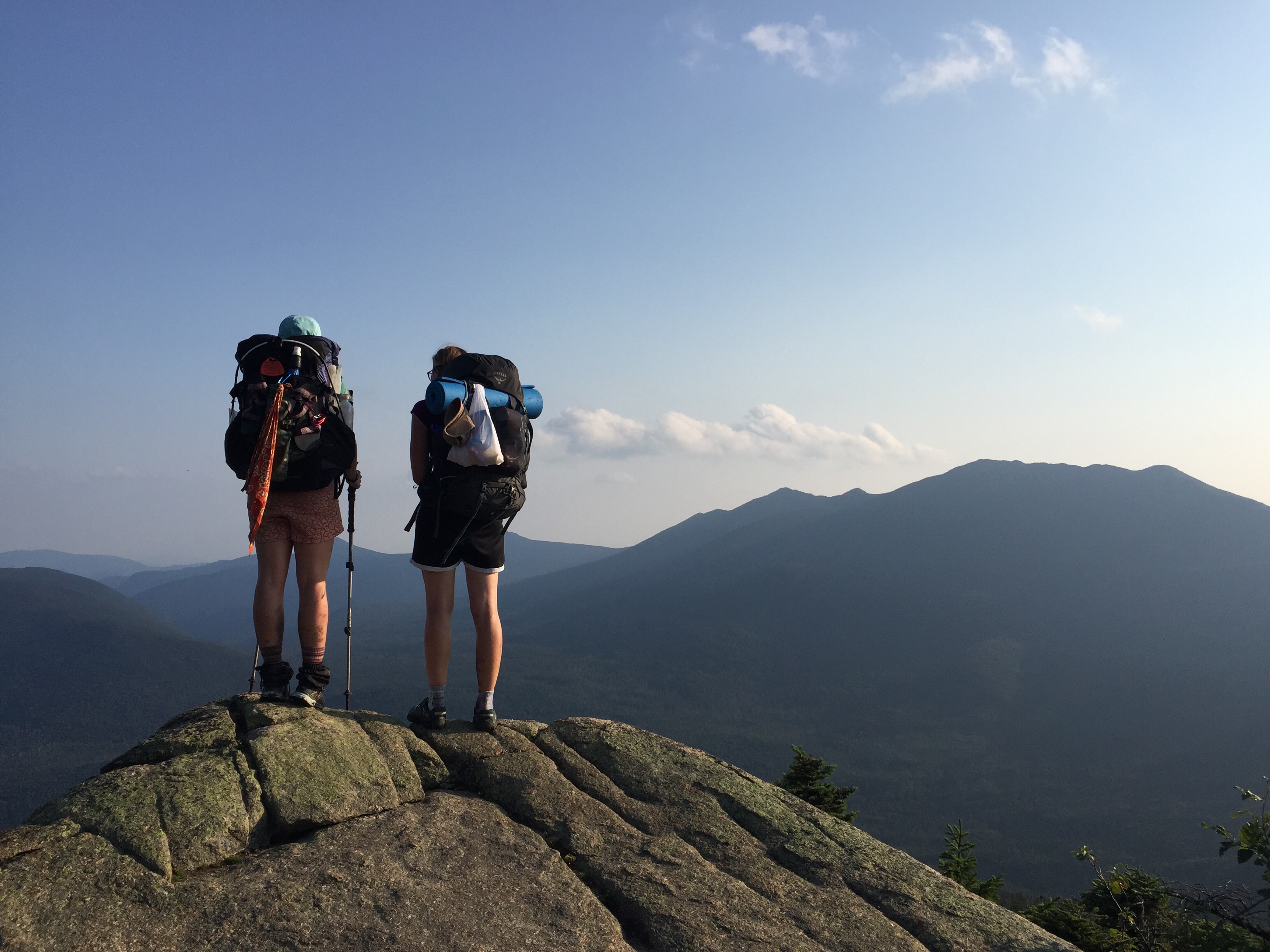 The end of the day did not come without some added excitement when Esther took a pretty good fall. However, she insisted on moving on even with a pretty good gash. What a brave chick!