Wow, what a day! The alarms went off at 4 am this morning for a very exciting day of my thru hike–the climb up Katahdin! For my NOBO friends, this marks the end of their journey from Georgia to Maine on the AT. For me, it is still a huge milestone as it is my unofficial halfway point (I hit halfway in mileage a few days ago). The best part about it? I got to share today with my dad and Alan.
Here are the bleary-eyed hikers this morning: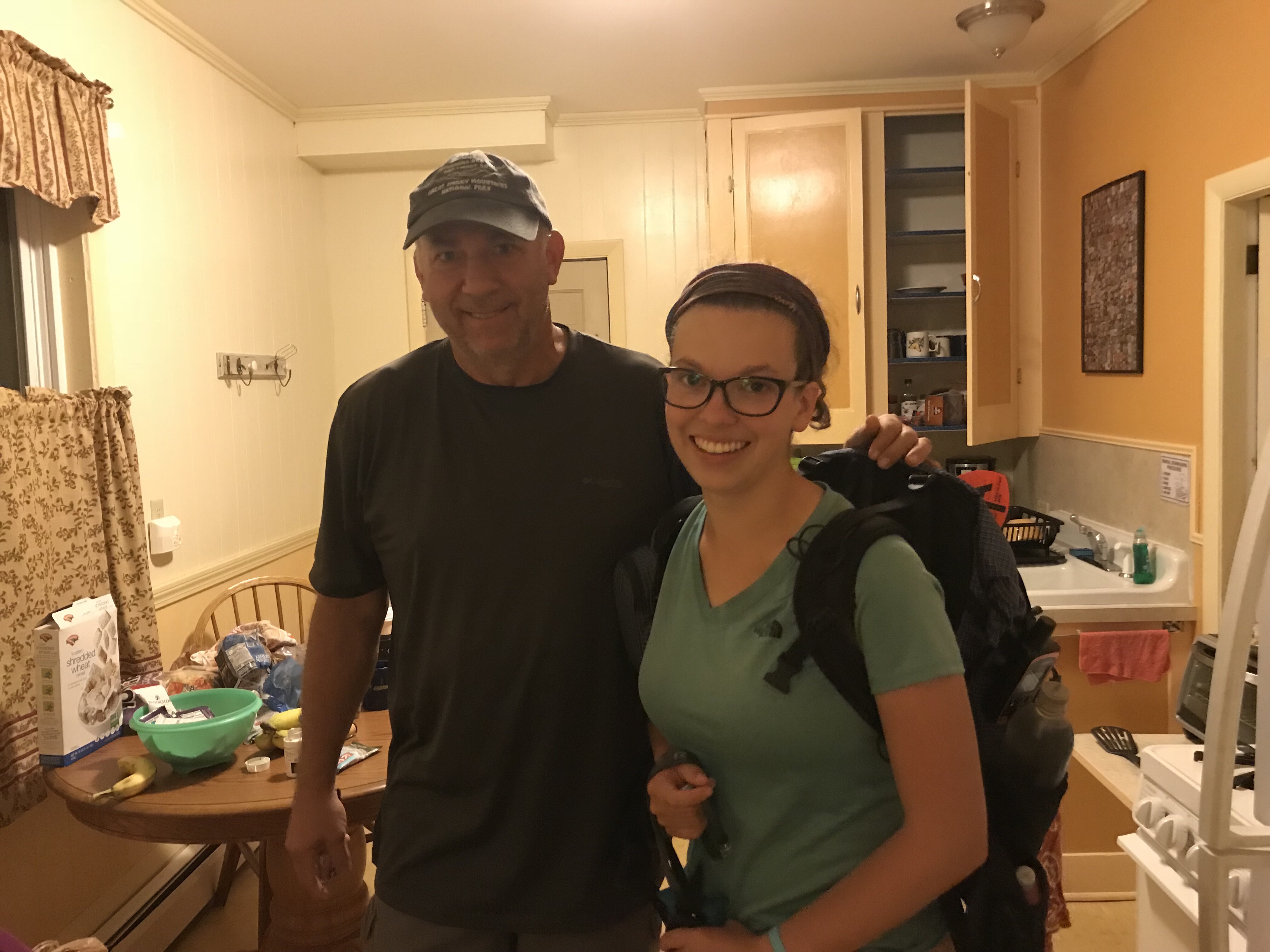 After what is well known to be the hardest climb on the AT (although I believe that the hardest climb is an incredibly personal/psychological moment, likely not on Katahdin), we reached the summit of Mt. Katahdin. The winds were ripping across the ridge and we didn't get views, but the mountain was spectacular nonetheless.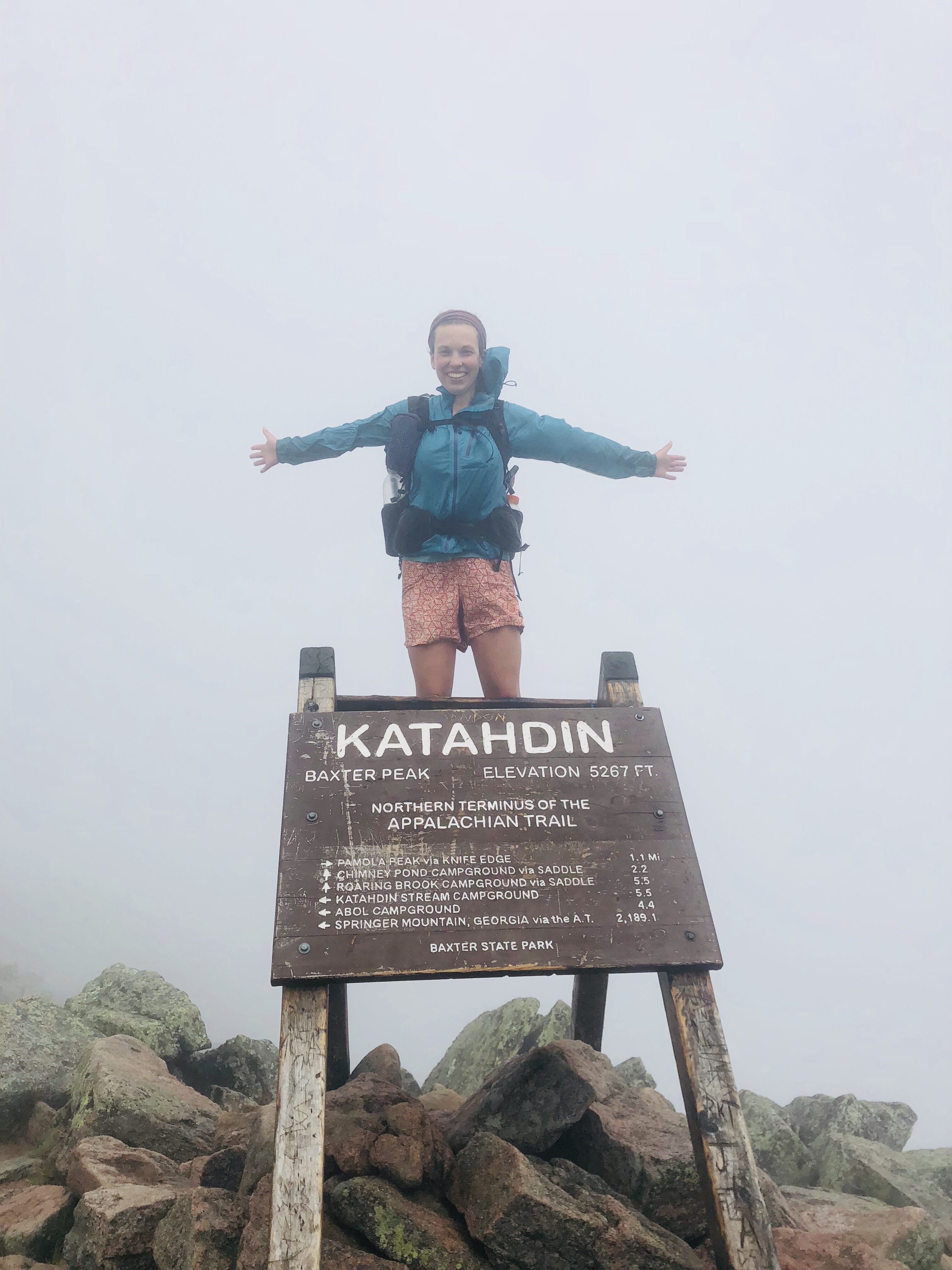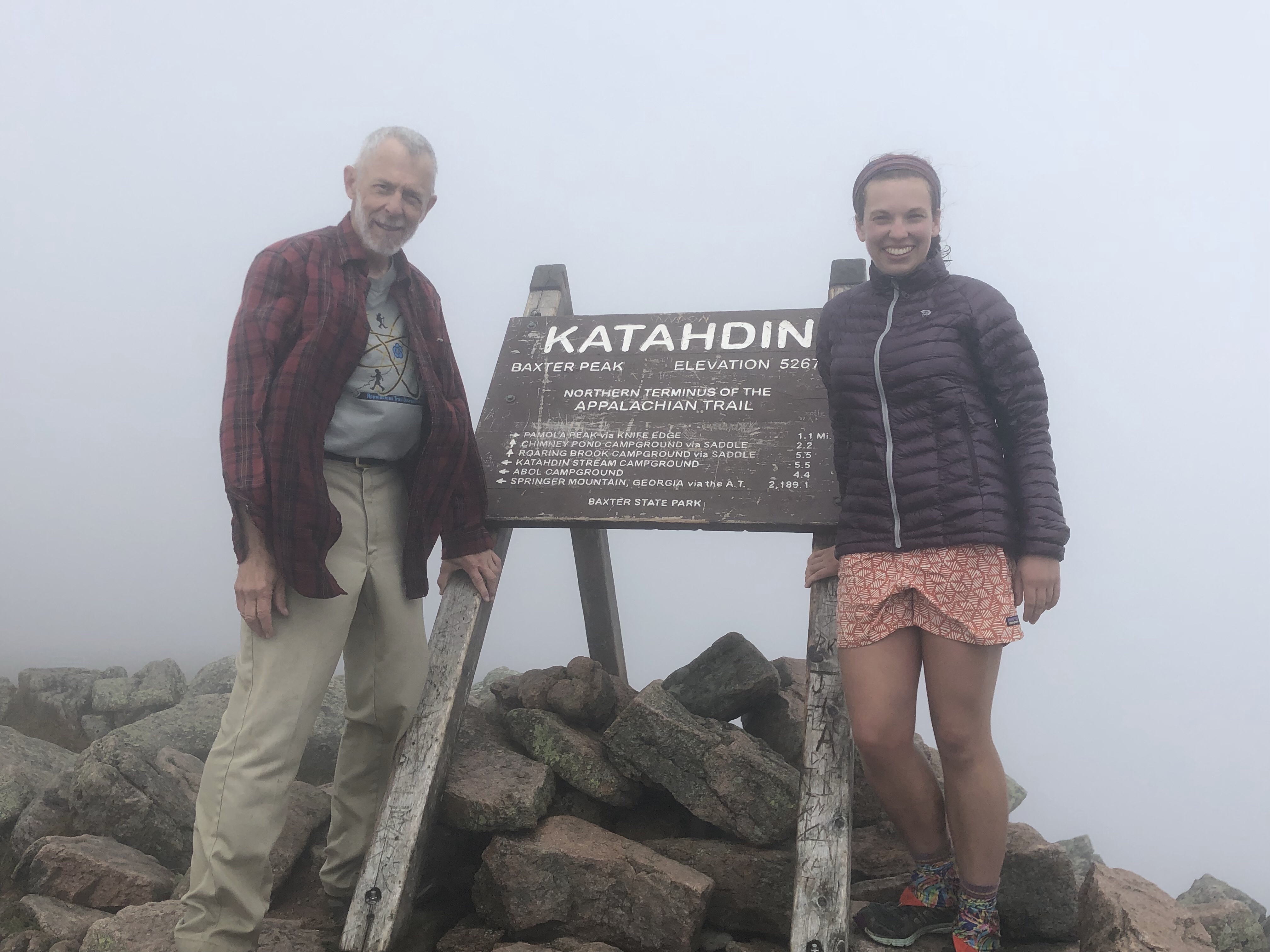 Per my request, my dad brought out his Hawaiian shirt and per my friend's request I brought out my shiny "toaster leggings."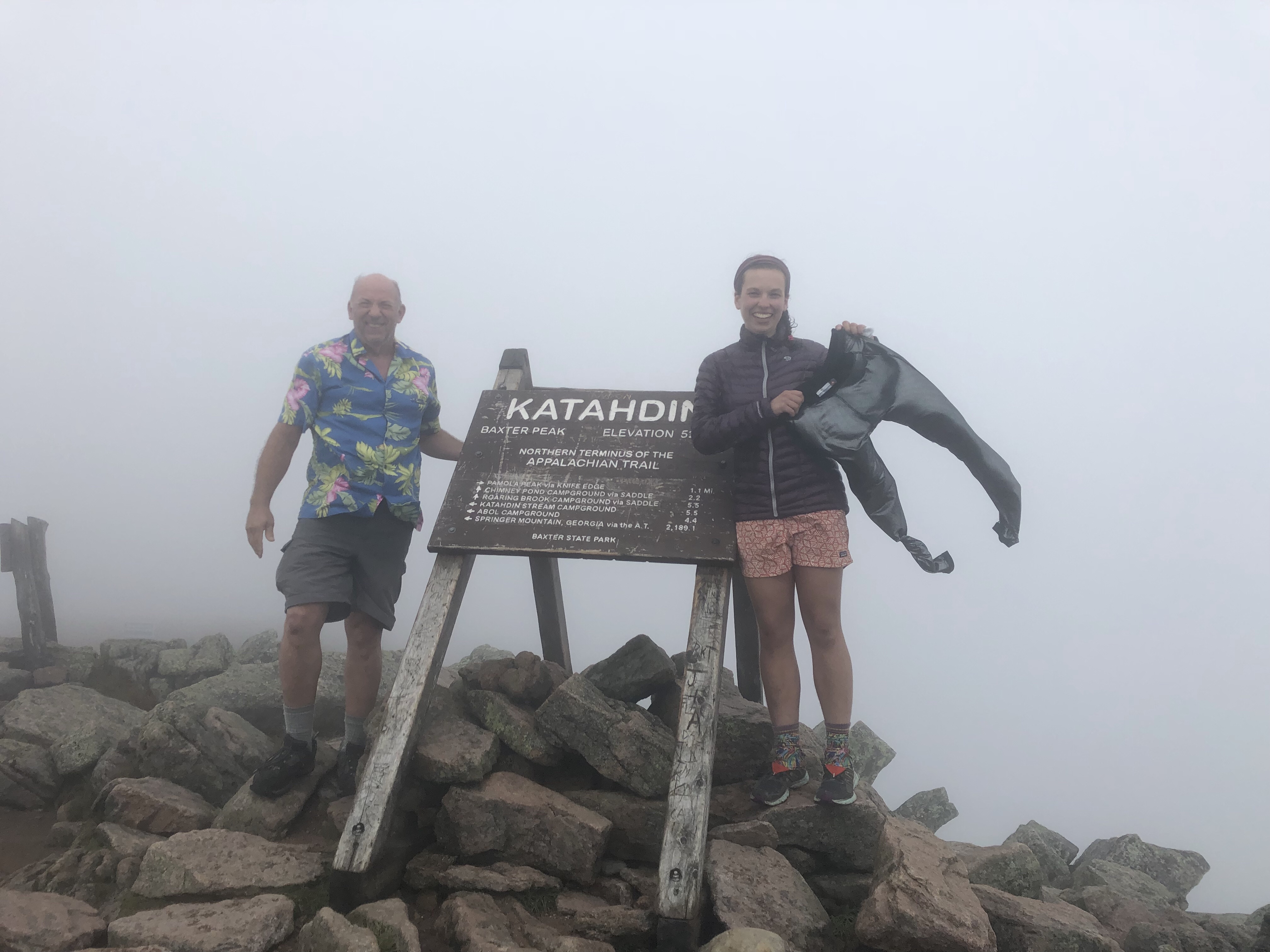 The clouds did blow off for a bit on our way down and we were able to capture some views of the trail and the ridge line.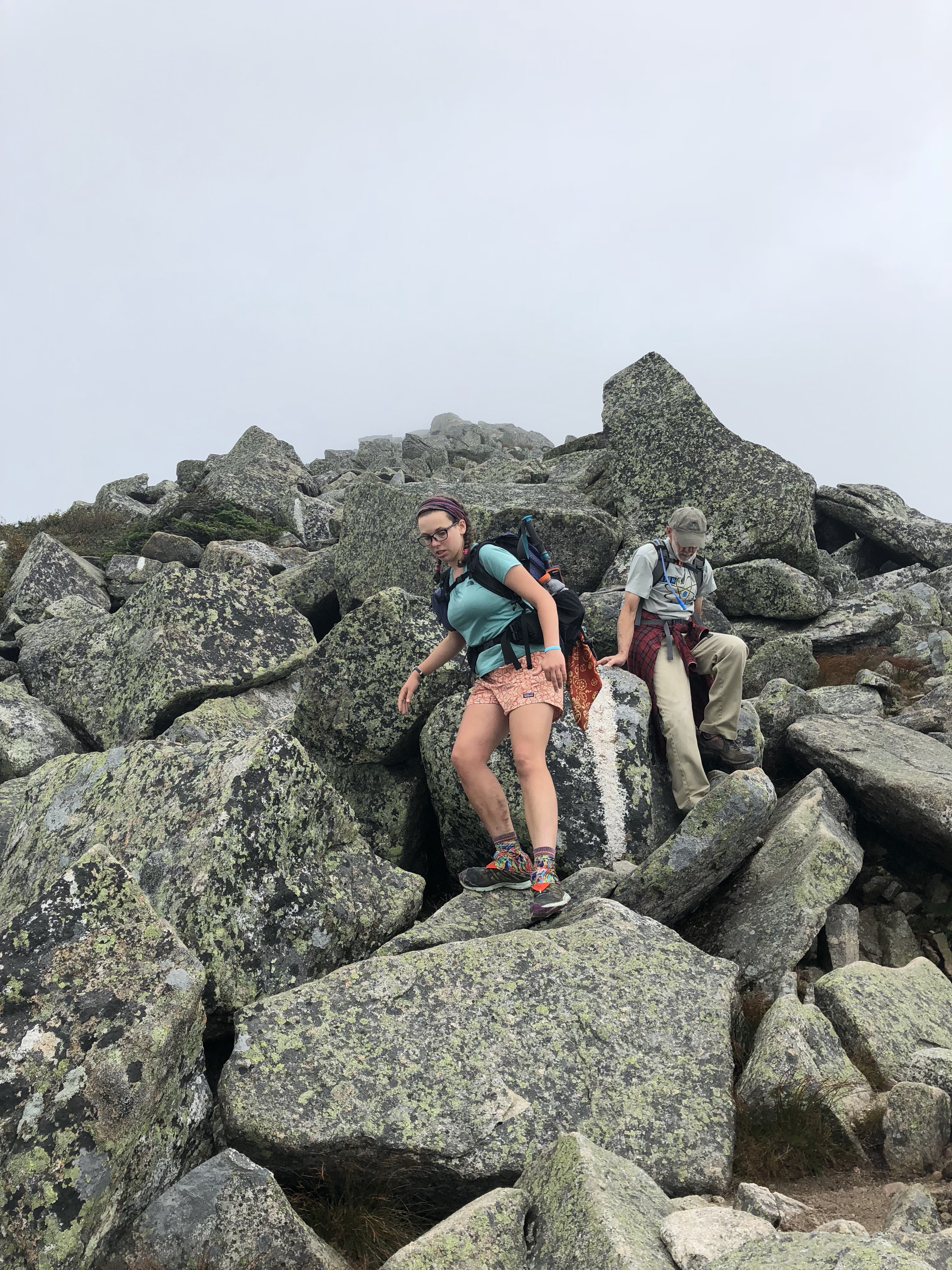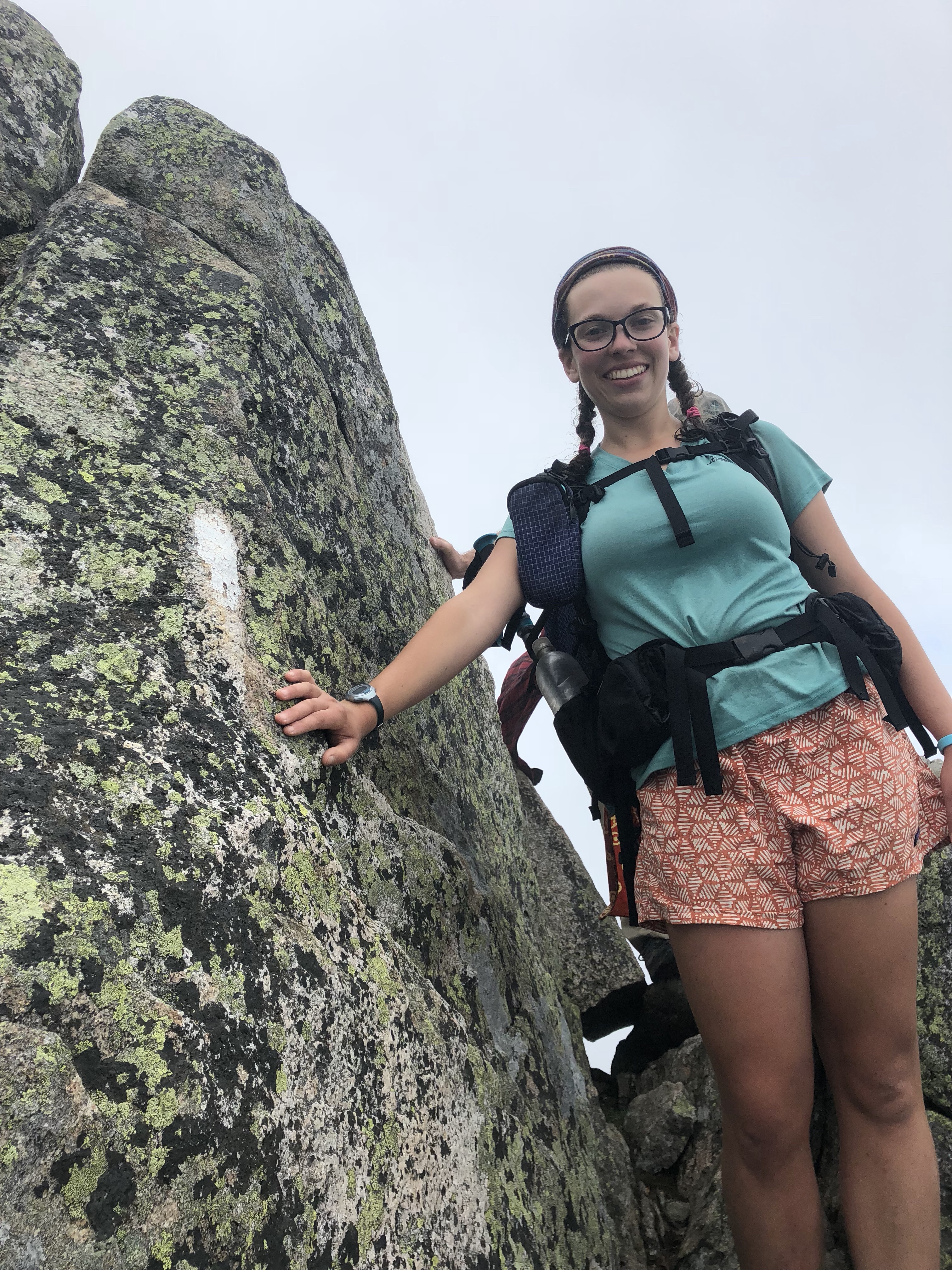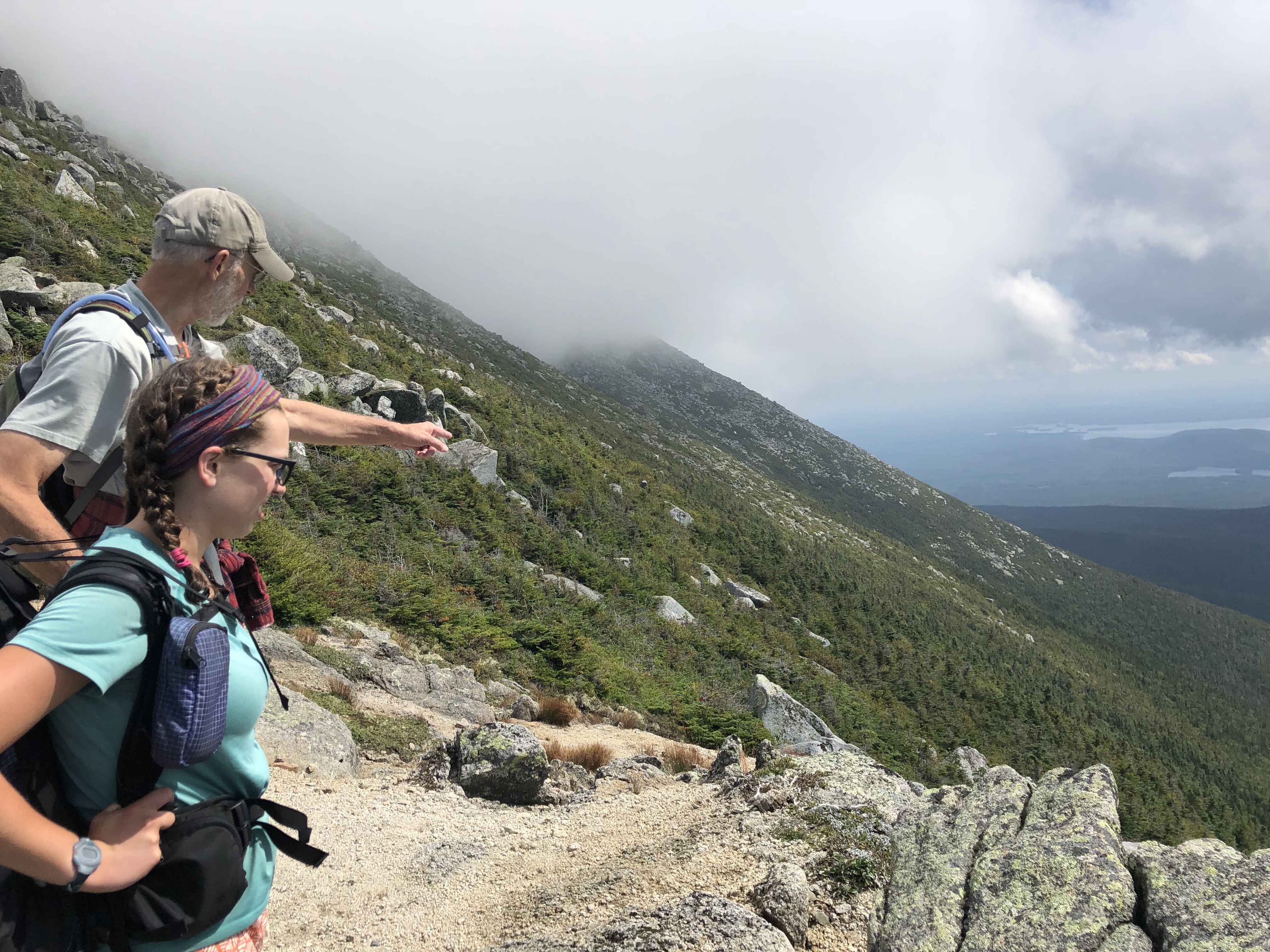 I had to say my final goodbyes (until Trail Days, the annual hiker reunion) to my friends this afternoon. It was quite difficult, but I trust the Lord will put a whole new crop of hikers in my path as I begin to minister going southbound from Harpers Ferry.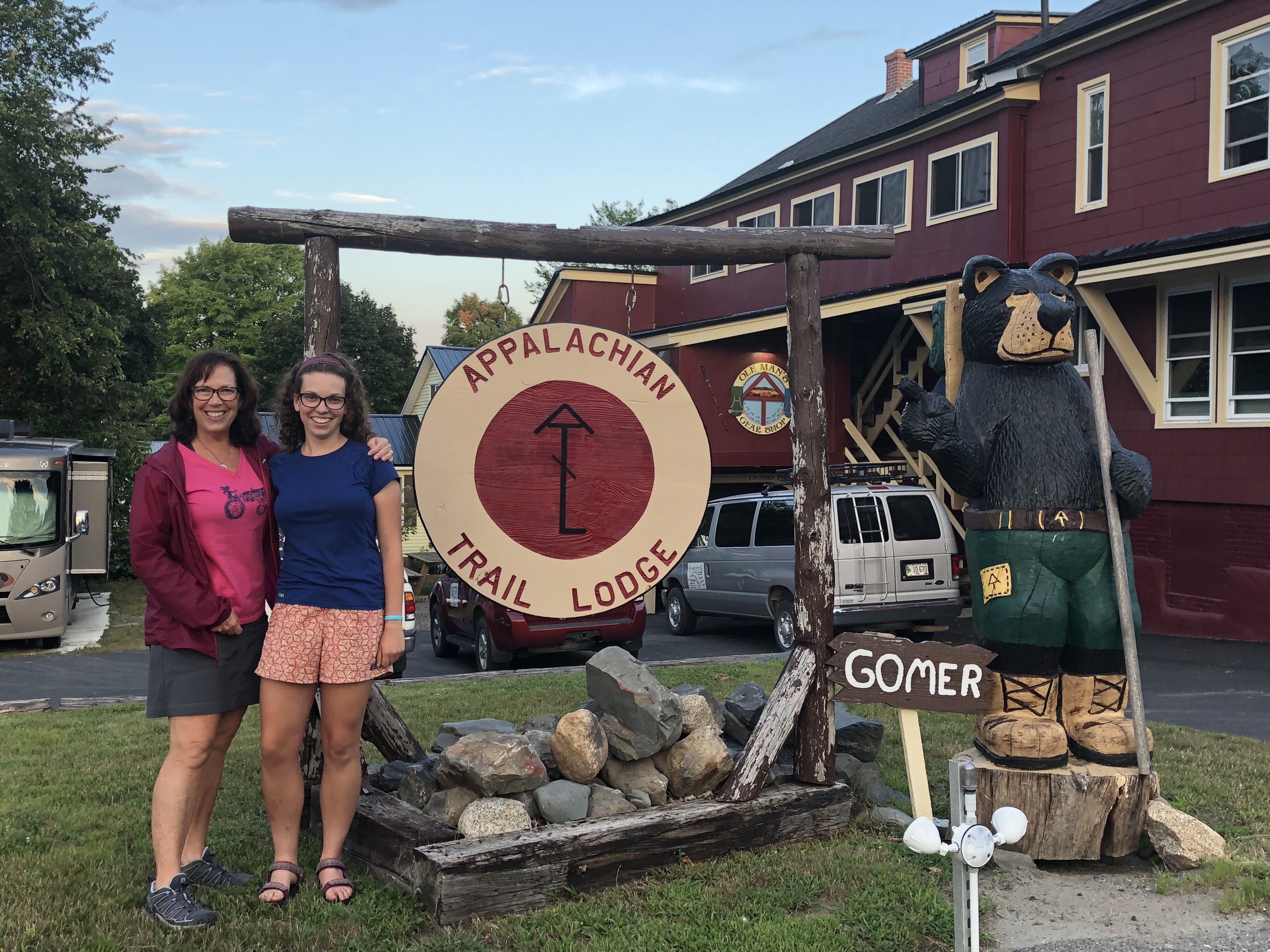 Goodnight from the AT Lodge in Millinocket and thank you to my cousin Sarah for the delicious brownies!