Because the terrain in the Whites is so challenging and thus takes quite awhile to conquer, we started our hike before 6 am this morning with a beautiful sunrise. By 8 am, we arrived at Galehead Hut just in time to snag some leftover coffee cake from breakfast.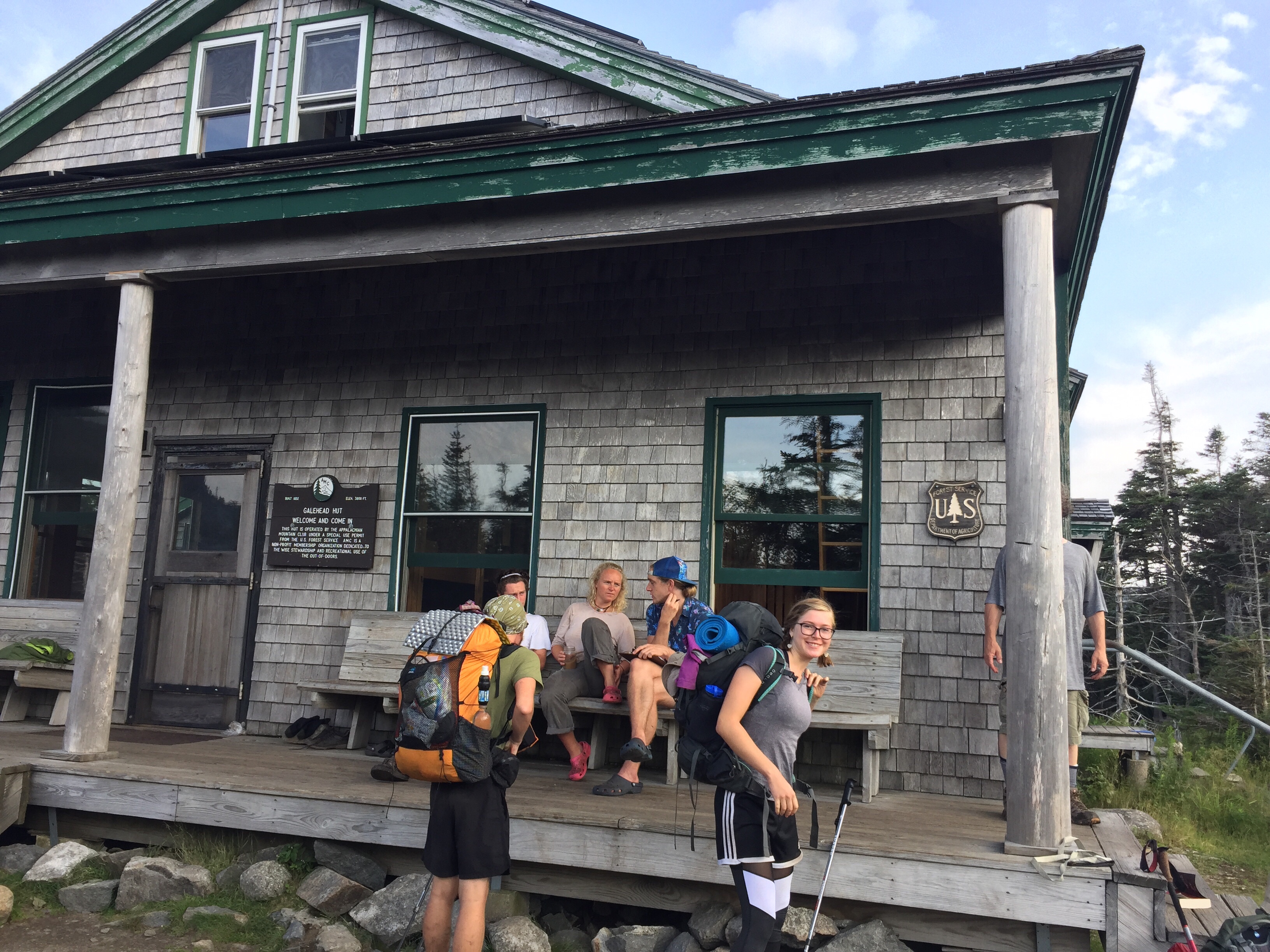 The Appalachian Mountain Club operates 8 mountain huts accessible only by foot. Because the crew has to pack out any leftovers, they are generally happy to farm off the extras to thruhikers.
Up next was an endless climb up South Twin Mtn with a great view at the top: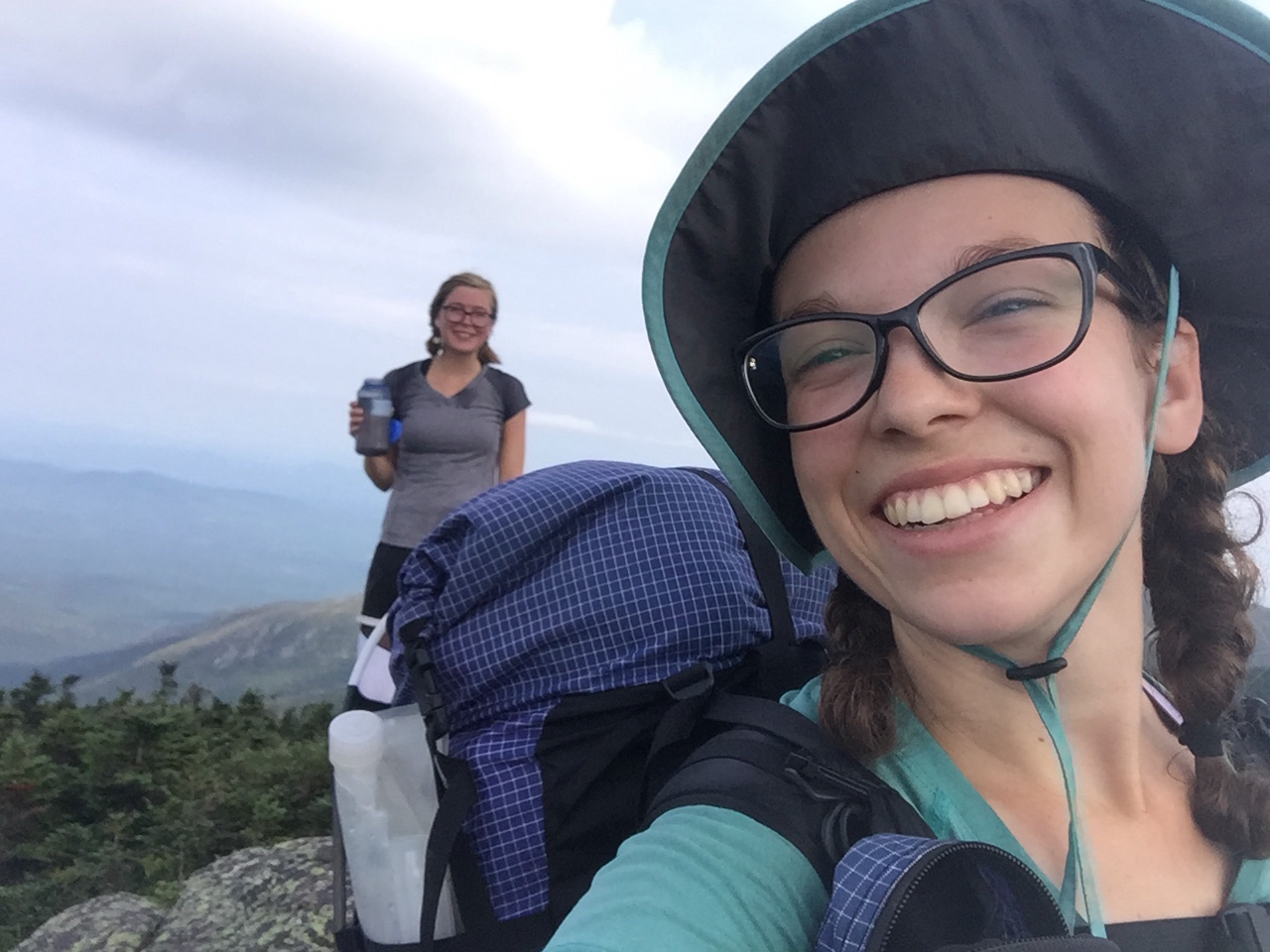 One really neat aspect of the Whites is being able to pick out the peaks we have crossed and will cross. Amazing what you can see when you're above the trees!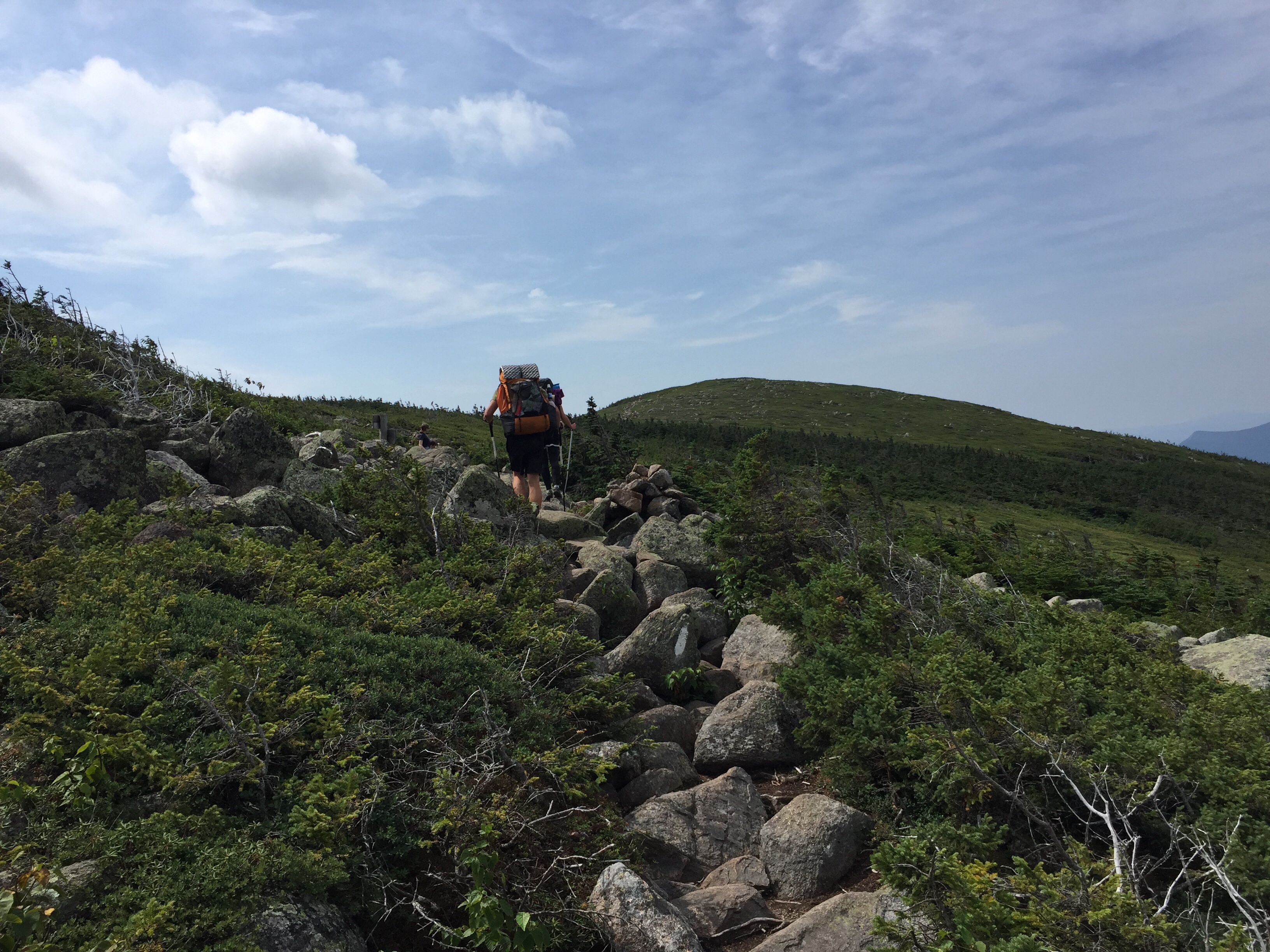 After stopping by Zealand Falls Hut for some lunch and warm soup, it was time to crank out 5 more miles to Ethan Pond. We really hoped to see a moose here, but no such luck today.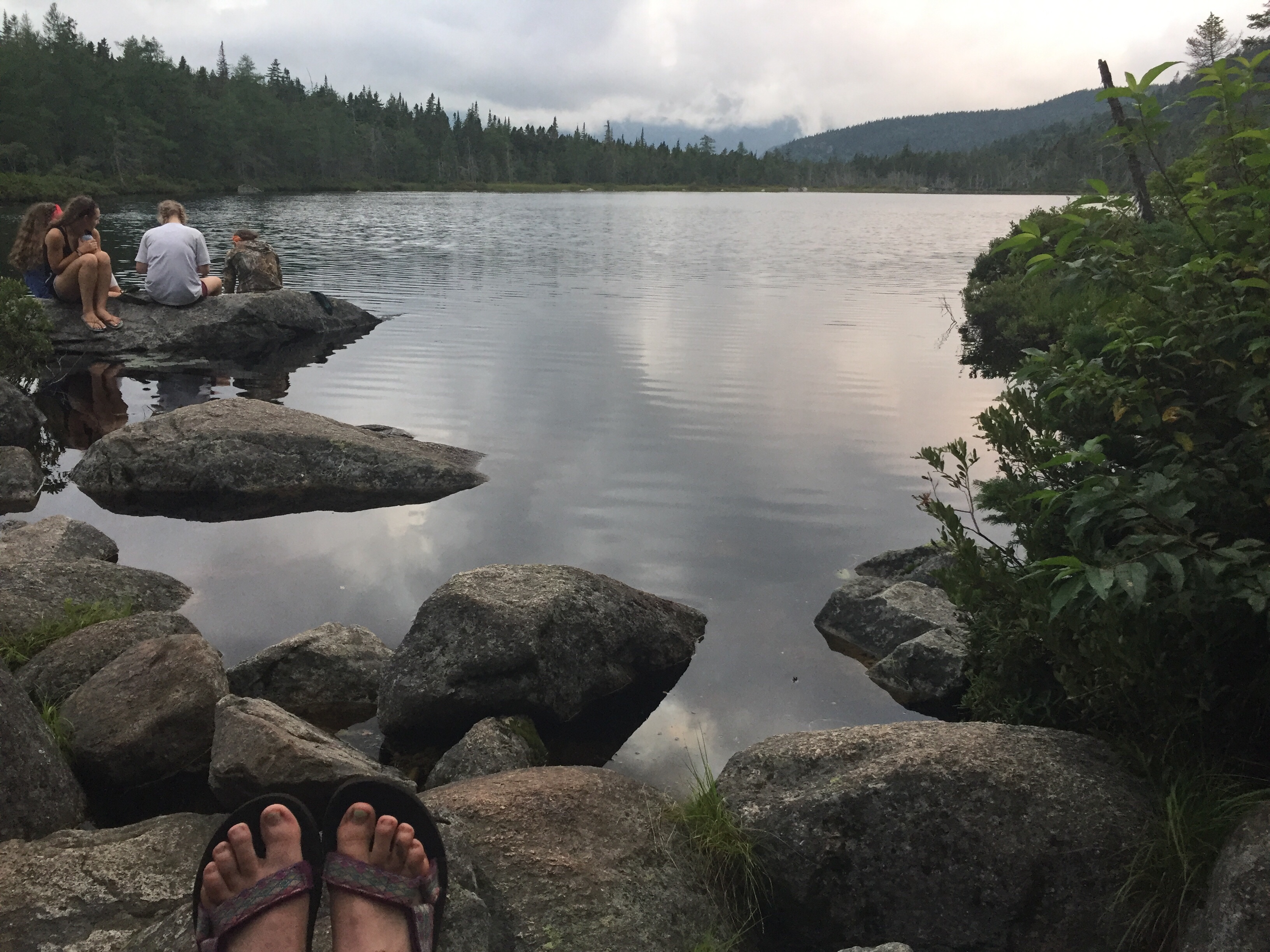 Perhaps the most amazing part of today was how dry we stayed! There was a 90% chance of thunderstorms all day and they didn't hit until we were safely in the shelter. My two fears on the trail are lightning and norovirus, and the Lord has been teaching me a lot about trusting Him with those silly concerns. He has been showing me the power of storms from the safety of shelters!