For the Whites, today was a huge day. But I needed to make it to Lincoln to meet one of my dearest friends, Esther. So off Hard Hat and I went at the break of dawn.
Before 7 am, I had already descended 2000 ft in 1.5 miles down a cascading waterfall. Treachery in the morning? Bring it on!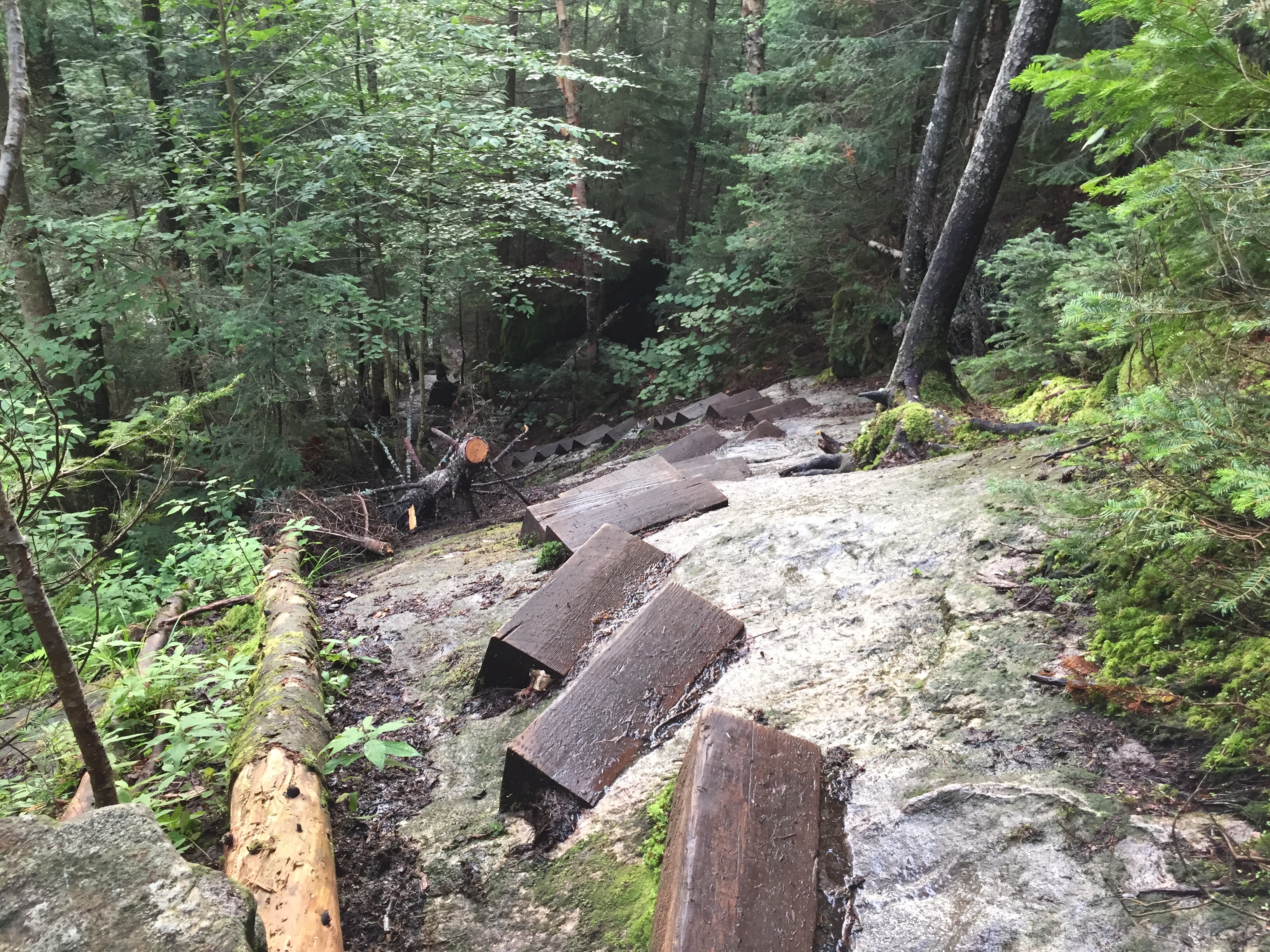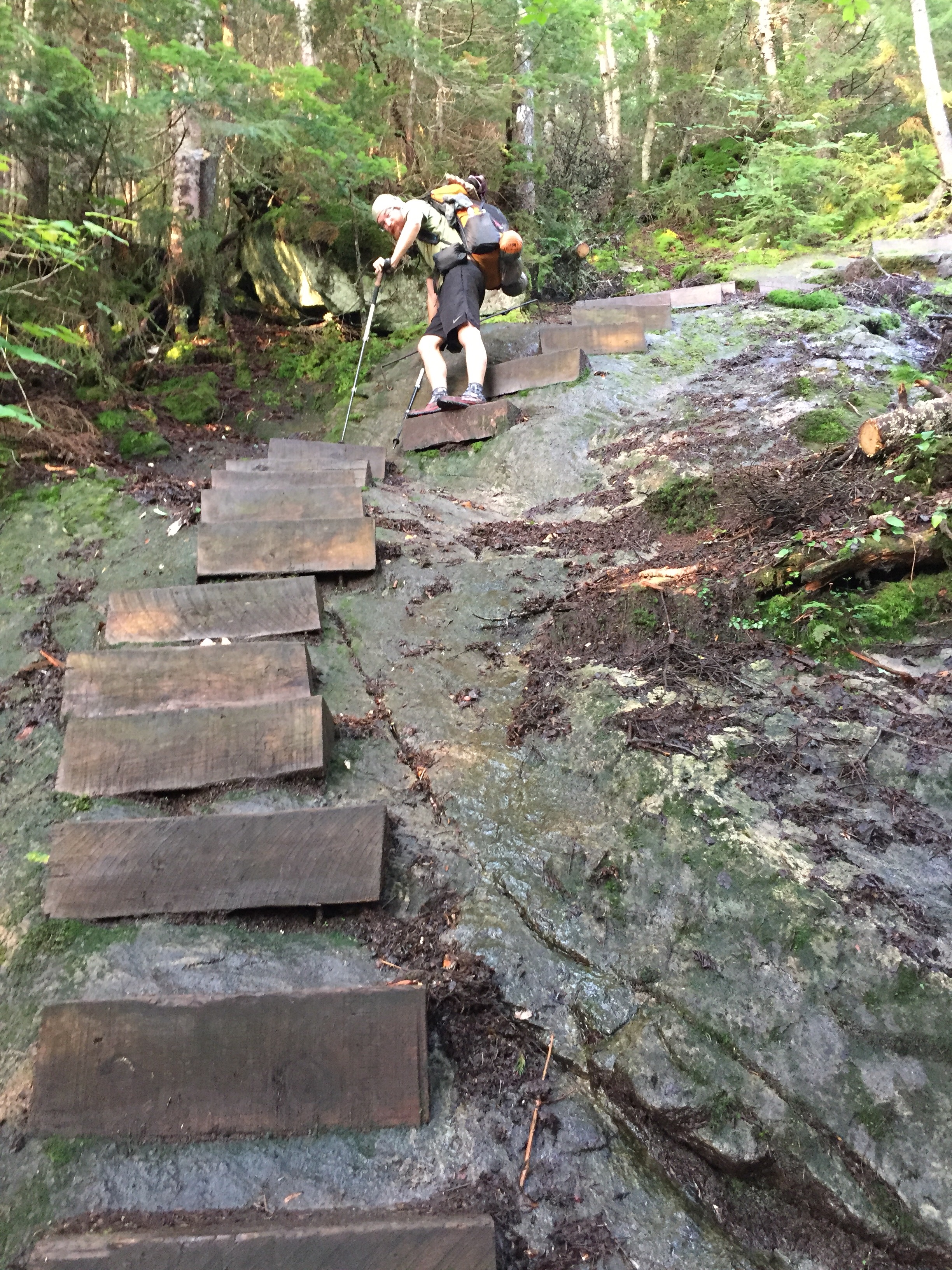 After running into Ms. Janet and Half Slow in the parking lot at the bottom of the waterfall, it was off for 16 more miles of slow-going White Mtn terrain. For the second day in a row, I stepped knee deep in a bog before 9 am. It's becoming a tradition.
After a crazy steep climb up and over the two Kinsman's, I can safely say I've checked off my 4th 4K peak in New England.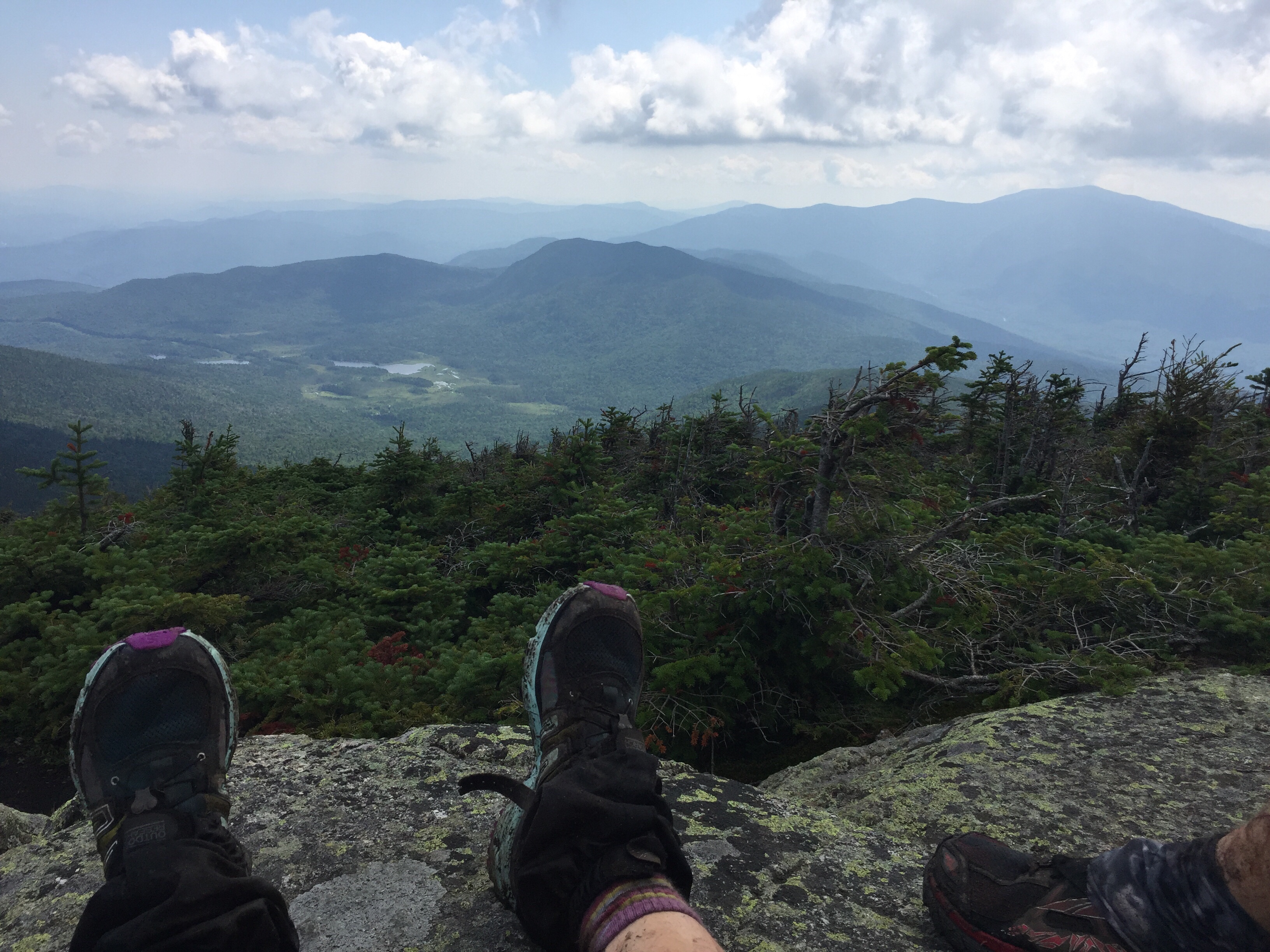 The final attraction of the day when my body was already quite weary was Lonesome Lake Hut where I almost crashed.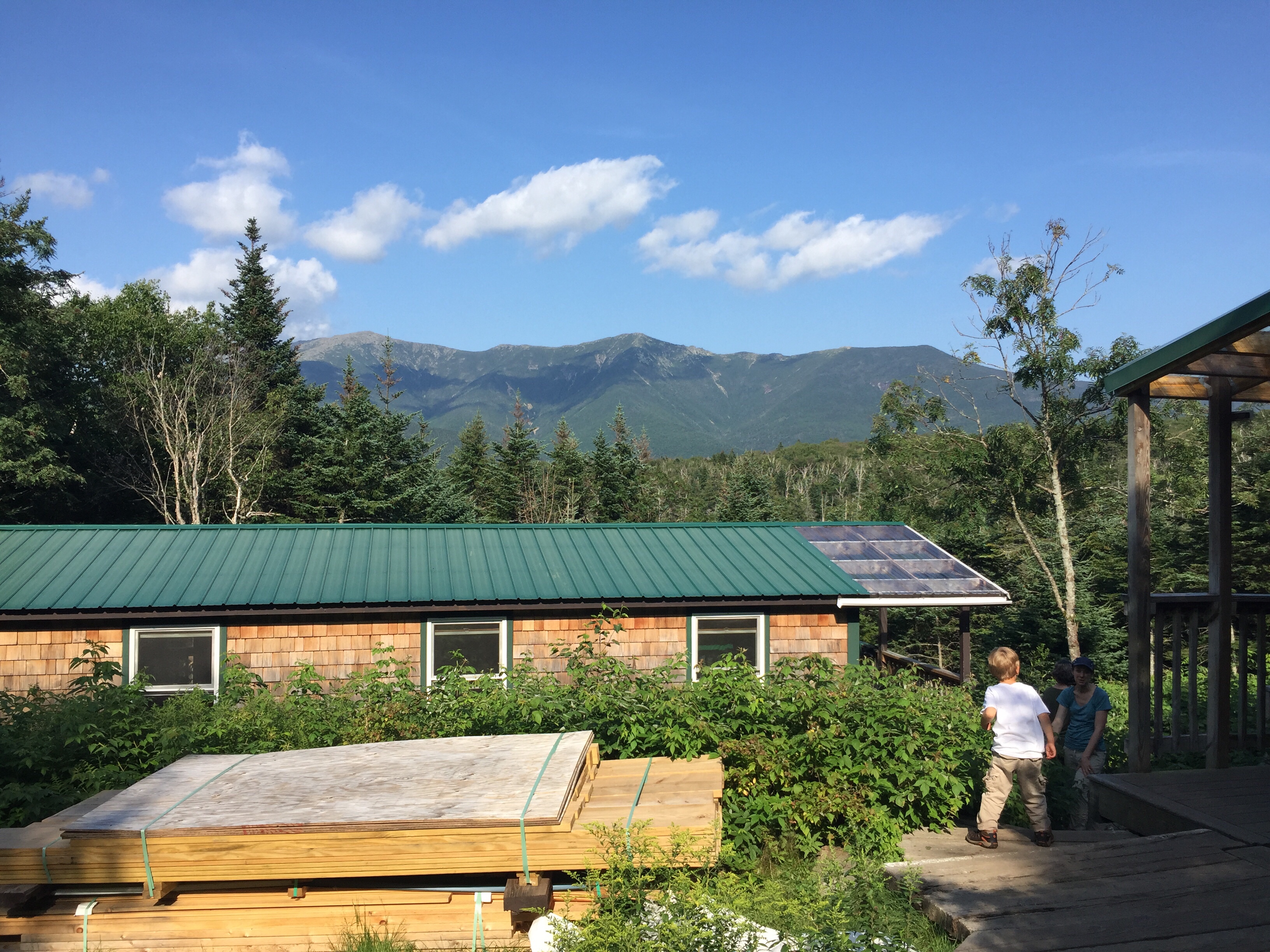 However, there were both friends and tacos waiting in Lincoln, so off I went down the mountain once more. That ridge in the background is where we're headed tomorrow–gonna be a blast!
Finally, enjoy this picture of the tree line on Moosilauke provided by Hard Hat.