Today was full of distractions, but they were all culinary in nature! I had breakfast with the other hikers at the Yellow Deli this morning and had a blast using their industrial dishwasher-wish we had one of those at home!
After only 2 miles of hiking (first picture is of hikers that don't want to move after filling up on farm fresh omelettes), we took a 1/2 mile detour to the Inn at the Long Trail. This hiker favorite has an Irish pub where we burned a solid 3 hours enjoying the atmosphere.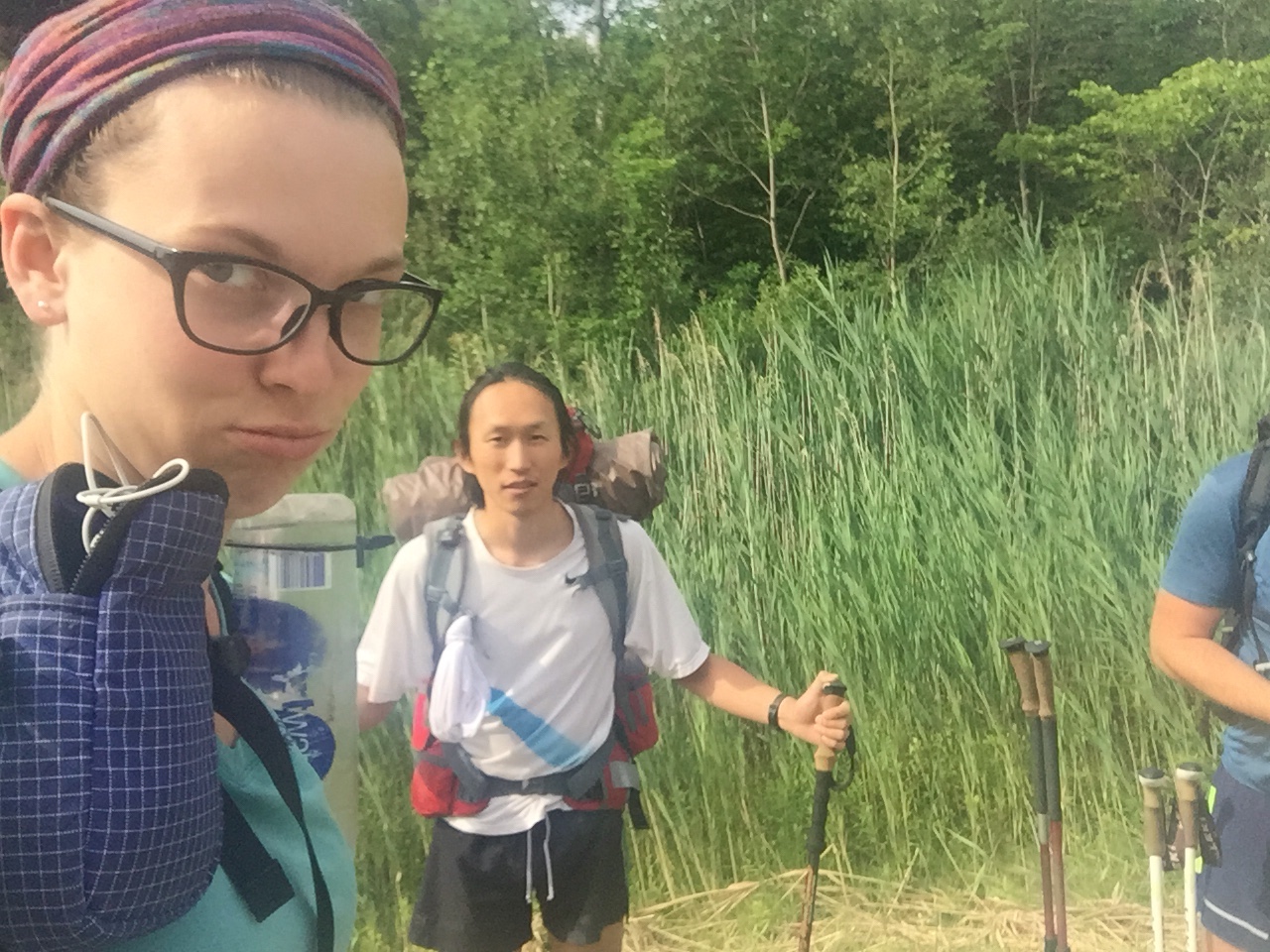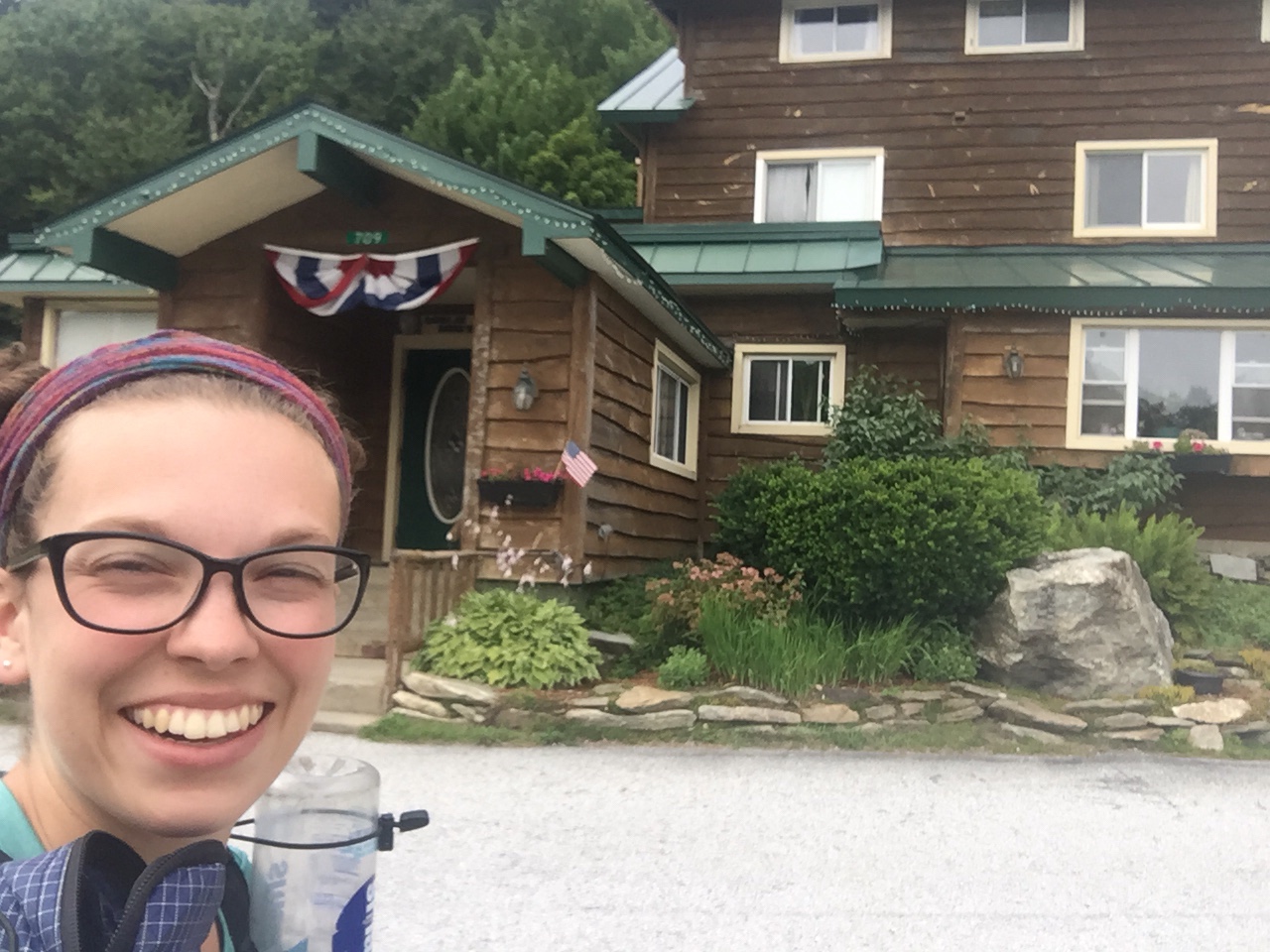 A few miles later, I passed the first big waterfall of my hike so far. There are a plenty of these in the South, but this was my first glimpse of one that wasn't bone dry.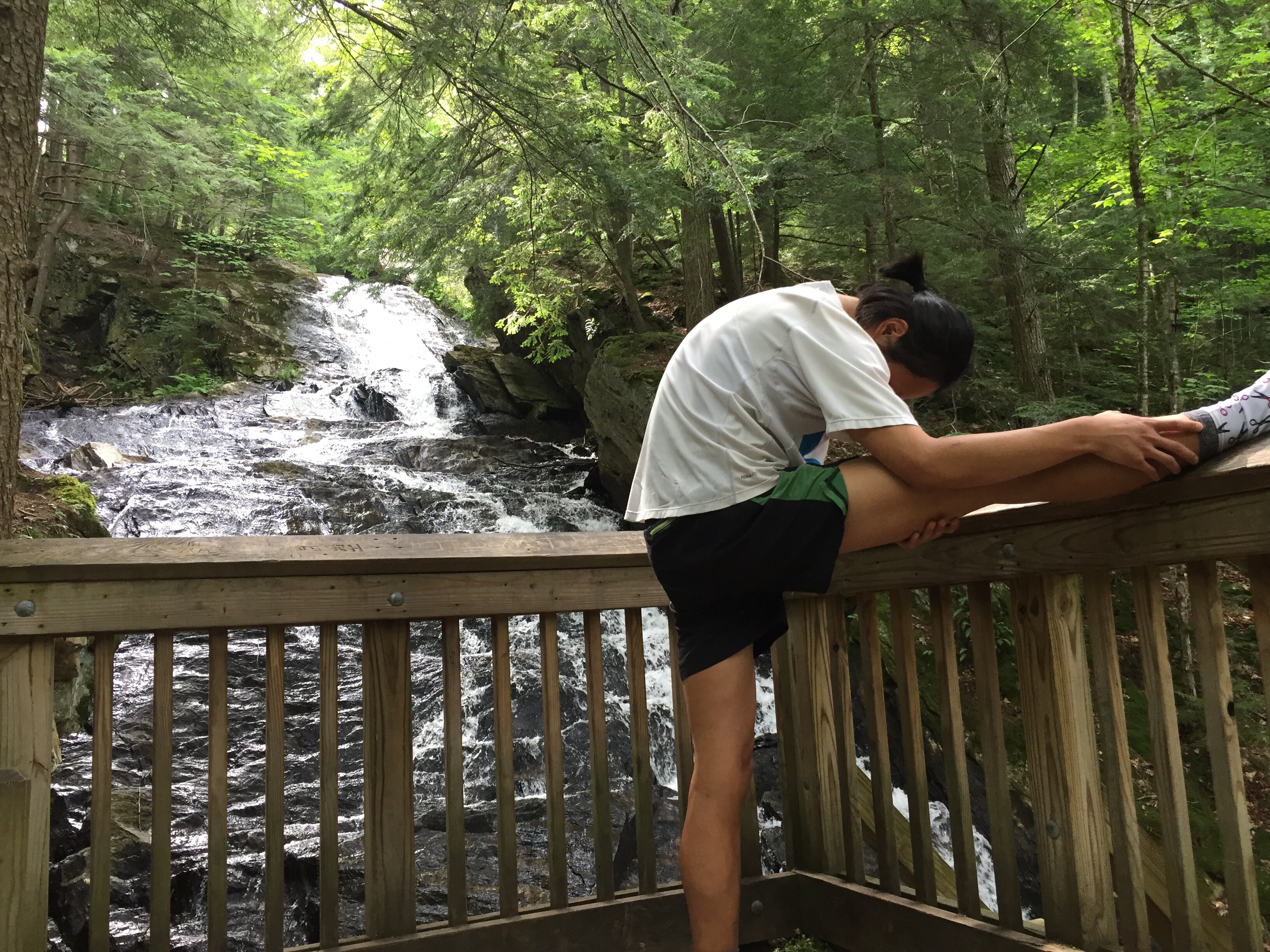 Today we left the Long Trail behind and started heading east to New Hampshire. The split is called Maine Junction for obvious reasons.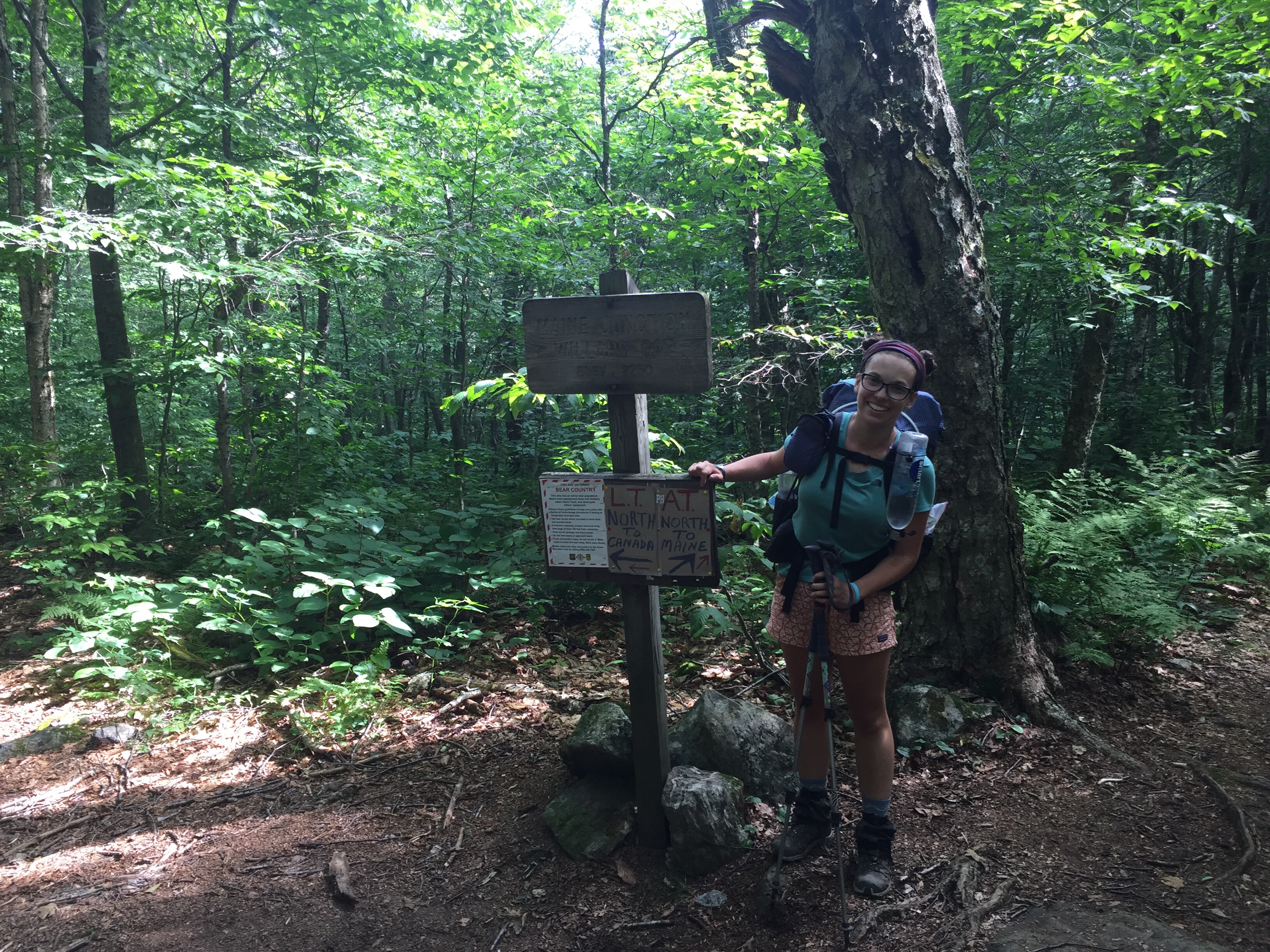 At Maine Junction, one of my hiking friends who is walking the Long Trail decided to continue on with me and my friend Crush to revisit Dartmouth, his alma mater. Here is Jack climbing down a ladder on a steep rock: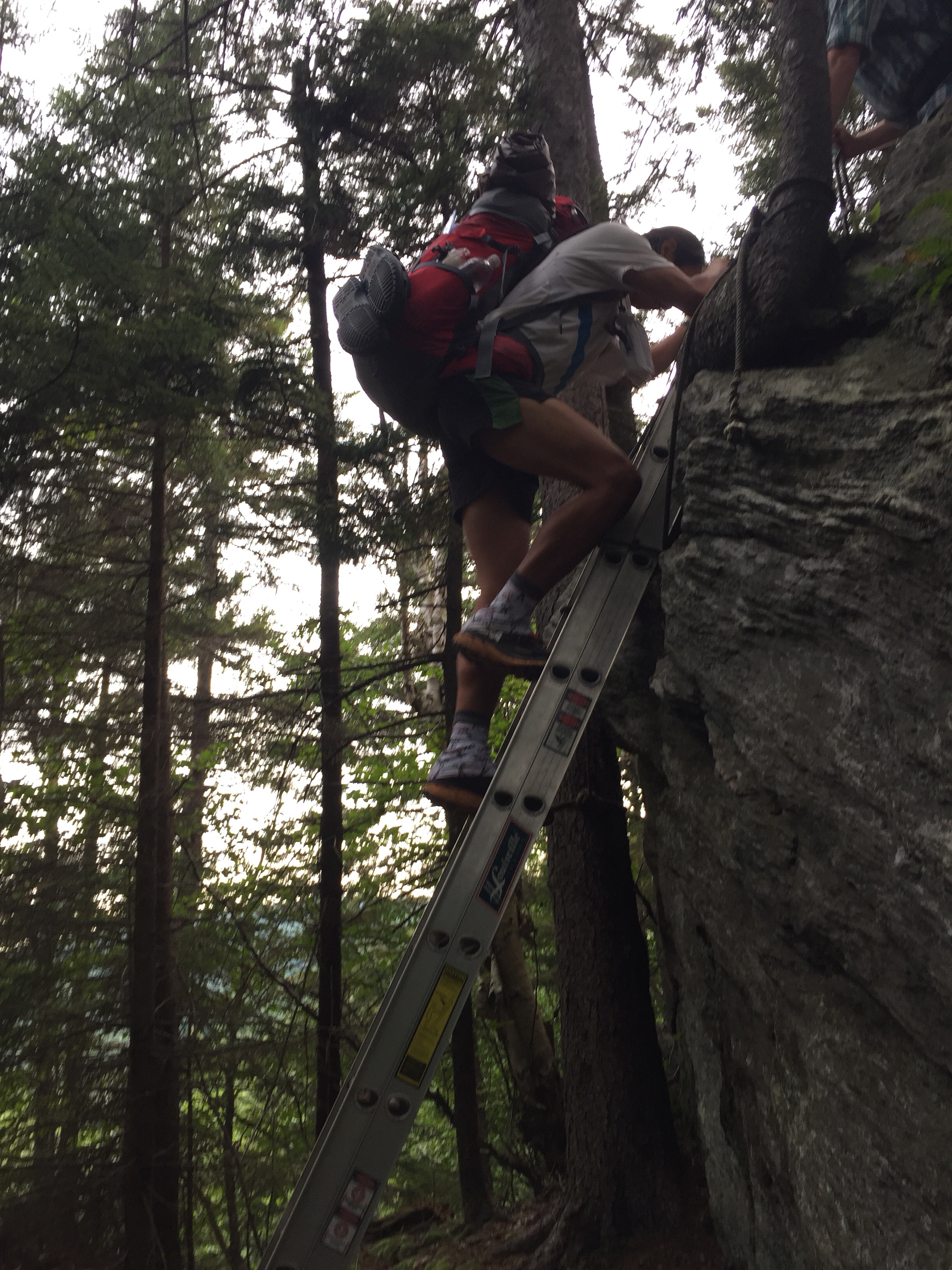 Looking forward to hanging out with Jack and Crush for the next few days!